What if your photography got noticed by clients, agencies and magazines around the world, and gave you the ability to earn a living from doing what you love?

You want to turn GOOD images into GREAT ones.
I want that for you too!

Let me share my editing secrets with you.
IMAGINE IF YOU COULD:


Dramatically increase your editing know-how in just 30 days.
You'll have the ability to powerfully understand elements and definitions in photography so you get the 'whys' and can apply the 'hows'.
Feel confident in developing a unique workflow.
That matches your editing vision for your final image. Knowing your editing style will be immediately recognised by your fellow creatives.
Learn the tools to create stunning images every time.
That will make your portfolio stand out like a show-stopping, Nigella Lawson-worthy dessert. With the knowledge to understand that there is more than one way to get a desired outcome.
PLUS...

Get a FULL behind the scenes look at how I edit.
By unlocking my entire editing process that has allowed my work to be featured in coveted publications about the world.


This course is a masterclass has over 9hr+ of content.
DOES THIS SOUND LIKE YOU:

"My colours never stand out"
You want them to be awe inspiring, not boring. You crave for my dishes to look delicious and rich in colour. But are always so disappointed when you spend all that time and my food comes out dull or the incorrect colour.
"I can't get away from the dull factor".
You want my work to be gutsy, to create striking images that have contrast and pop. You dream of being able to tackle flat light when it comes to editing. Yet, they're always just underexposed and lack that special something.
"I envision bright images that scream -WOW".
But you just don't know what you're missing, or how to make an image stand out. You're not able to get the white balance that you envision and spend hours trying to correct it only to make it worse.
"I just move toggles around without any logic behind it".
So frustrating right! You don't want to spend time editing that ends up giving a dull image. You want to move beyond a trial and error method, and to know exactly which tools to use and when.
I've been there. I get that you're ready to improve your photography and styling skills BIG time.
THIS IS IT!


You're looking for a powerful editing course that is tailored specifically to food photographers and only edits food.


(No more watching hundreds of videos to pull out tidbits of information that doesn't translate into food photography.)
That's why I created Lightroom Magic.


Because I truly want creative rockstars like you to be empowered with knowledge and real life skills so you can start creating those amazing photos you've been dreaming of right now.
Photography is more than just what you see in the frame. You'd never serve just the cake batter. You'd ice that bad boy, dress it up, make it jaw dropping.

So why not give your RAW files the love and power they deserve?
You've got to make the image.
'Making' an image involves quality editing to create your ultimate vision.
It allows you to add your own personal stamp, your unique style, your special sauce.
Meet Visnja
Photographer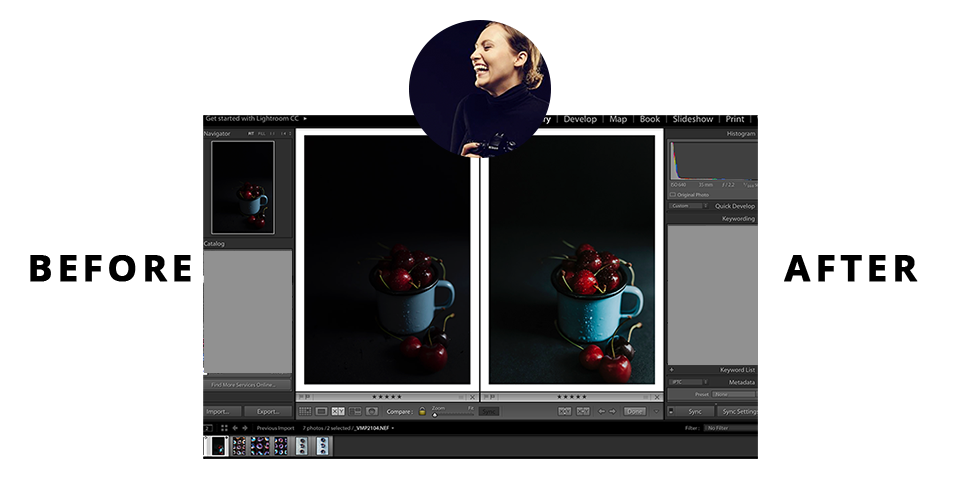 "Unlike other video tutorials, Rachel gave me complete knowledge without leaving me with more questions. I can now fix problems I didn't know how to handle previously. I really feel like a master of Lightroom now. I'm excited to control every part of the editing process the way I want"

What's in Lightroom Magic?
OK, so when you jump into this hot little gem of a course, you get to unlock my entire editing process, one that's landed me gigs in magazines all over the world.

The secrets, tools and know-how that's allowed me to work with inspiring clients from around the globe.

Lightroom Magic is here to give you a back stage pass into exactly how I edit my images and create the pictures that have been featured in prestigious publications all around the globe.

Here's a bit more of a breakdown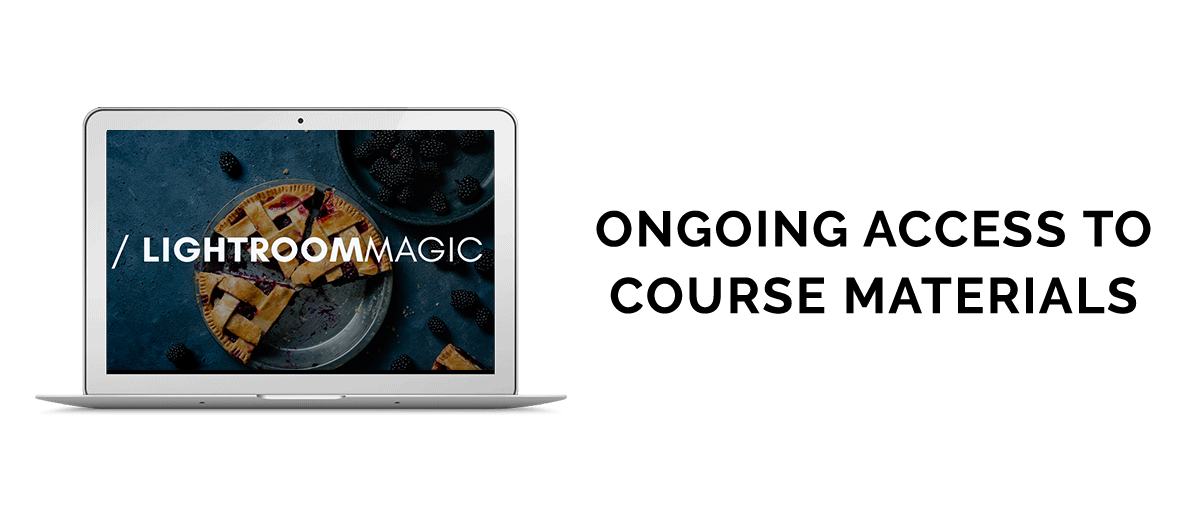 You'll have ongoing access to all online materials, as well as the chance to learn as you go in your own time. I'll help to empower you to create a unique workflow that sets you apart from the crowd by playing to your strengths and special style.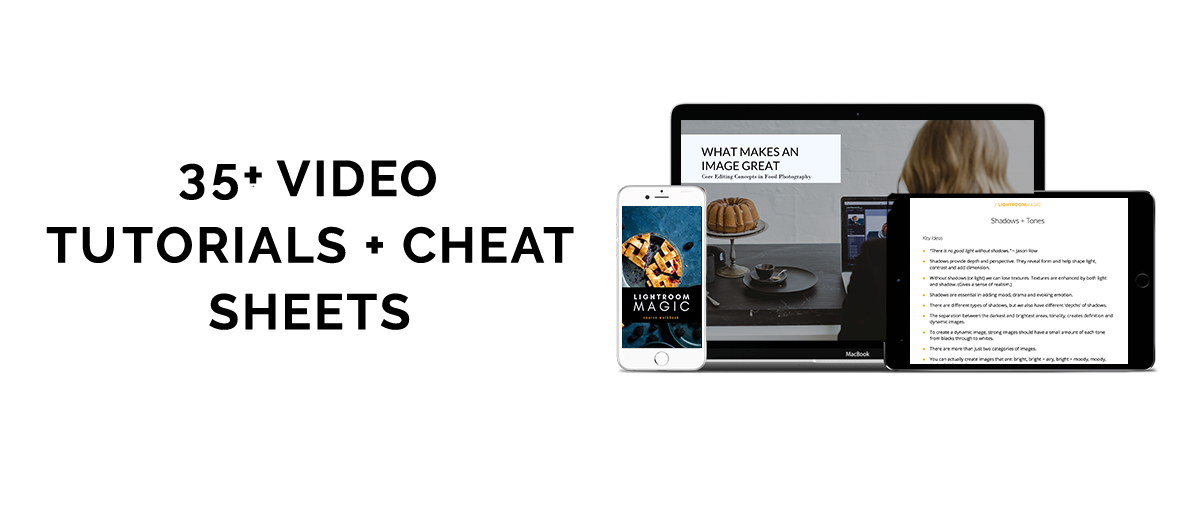 With over 25 video tutorials and cheat sheets, spanning across 5 modules, you'll get up close and personal with core editing theory for food photography. It's your opportunity to learn what makes a great image and understand how to create a unique workflow for your style of photography. You'll also gain skills in crafting presets.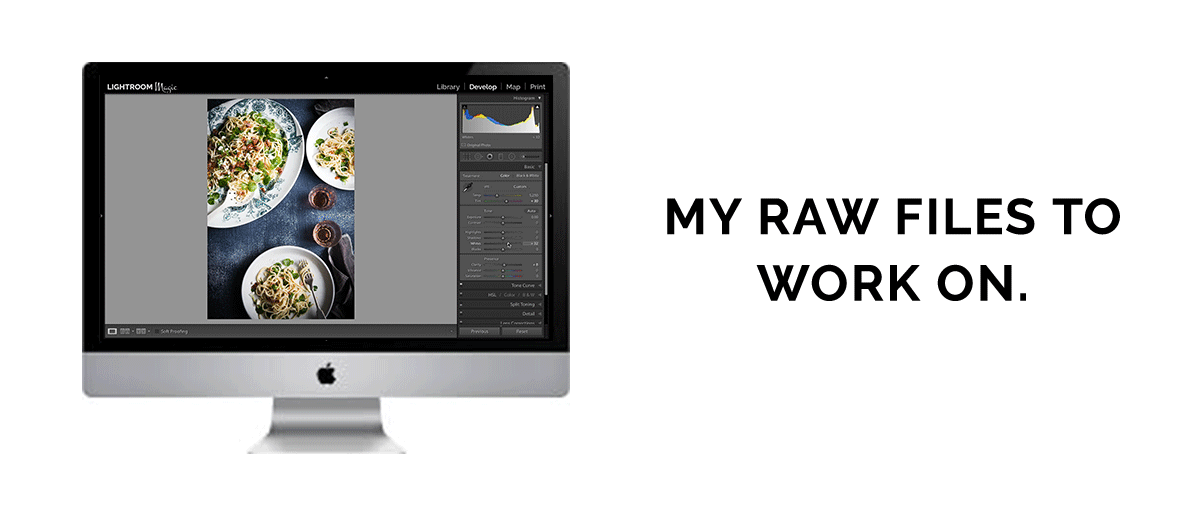 Put exactly what you're learning into action by making adjustments to my RAW files after each lesson with a guided exercise to ensure all the knowledge bombs you're learning stay top of mid.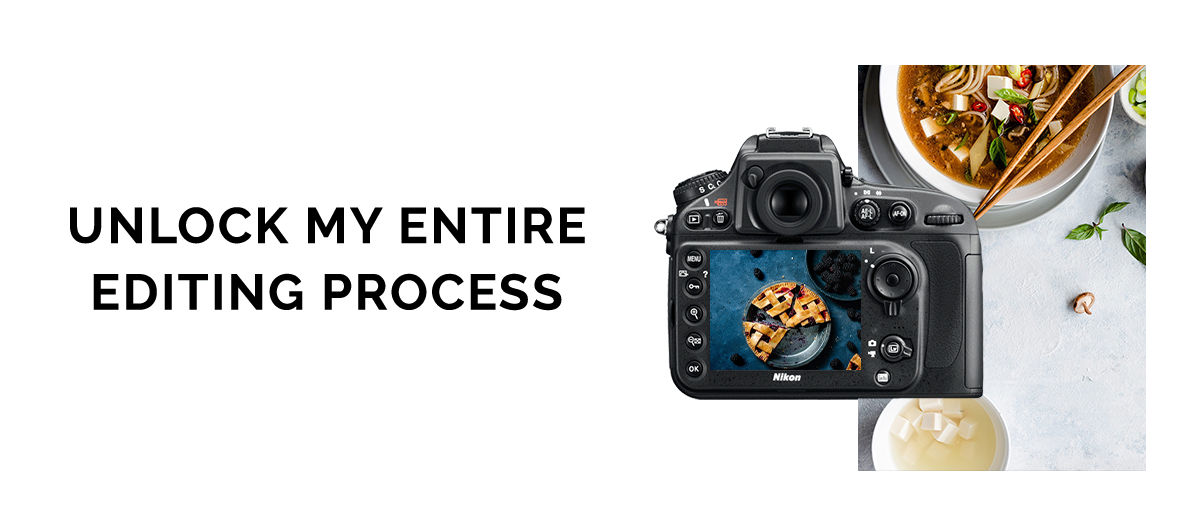 Unlock my entire editing process with the secrets, tools and know-how that's allowed me to work with inspiring clients from around the globe. Exclusive insight into my entire editing process (I'll run you through exactly how I edit high-key and low-key imagery).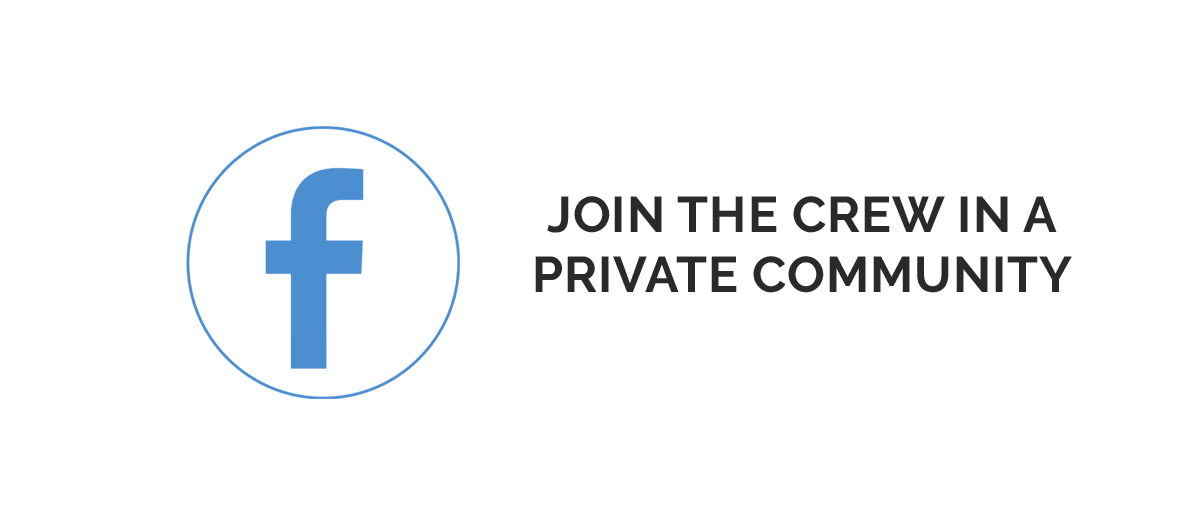 Get intimate access to your Instructor, ask questions and personalised feedback on the things you're learning and applying. Be supported by an entire community of creative whizzes just waiting to cheer you on with your photography goals. (You may even make a creative friend for life!)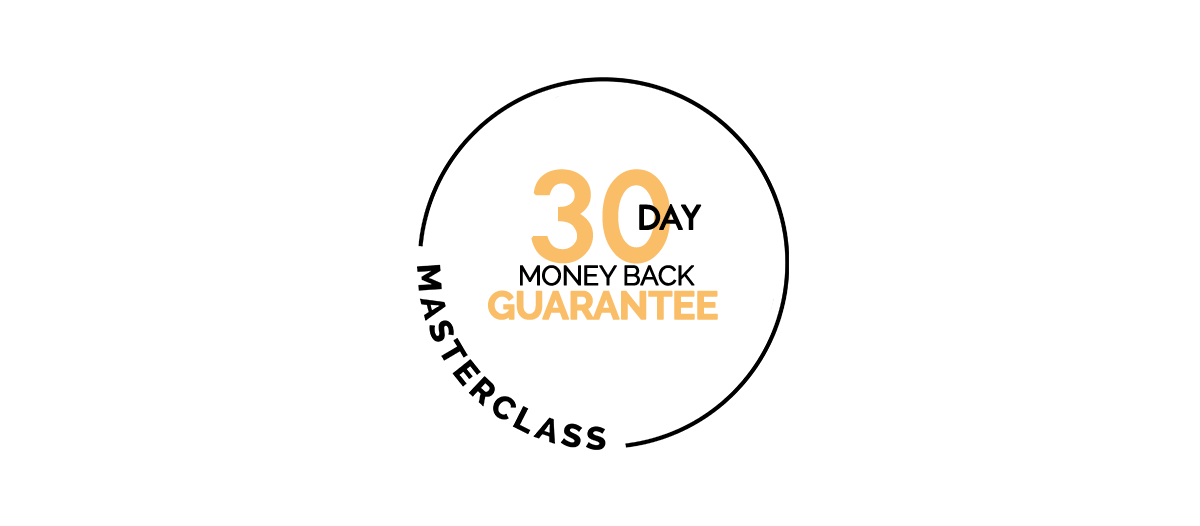 I'm confident that you'll LOVE this course and I genuinely want you to succeed, which is why I offer a generous 30-day money back guarantee. If you do the work, implemented the core editing techniques for food and don't see any improvement to your work, simply let me know within 30-days if you'd like a refund.
This course is closed for enrollment.
Course Curriculum
Getting Started.
Available in days
days after you enroll
MODULE ONE: Foundations For Powerful Editing.
Available in days
days after you enroll
MODULE TWO: Mastering Global Adjustments.
Available in days
days after you enroll
Meet Garima
Photographer + Blogger, Dancing with Mustards
"Lightroom Magic has helped me a lot and not just in my editing but my entire photography. It's the best investment I've made. My improvement is HUGE! I can now get my colours just how I want them, and have created my own style."
HALL OF MAGIC
Well, you've wandered into our little Lightroom hall of magic: before and afters.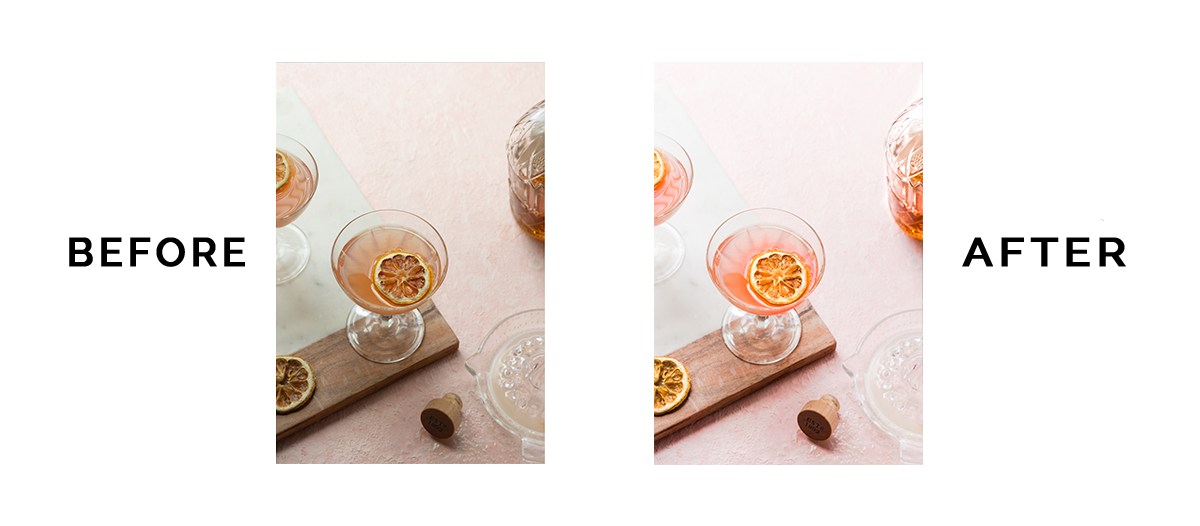 THE 'REAL' CONTRAST
Become empowered to know the REAL concept of contrast, both tonal and colour. Learn how to use different degrees of contrast for different moods. Plus, my signature Tone Curve that takes my images up a notch.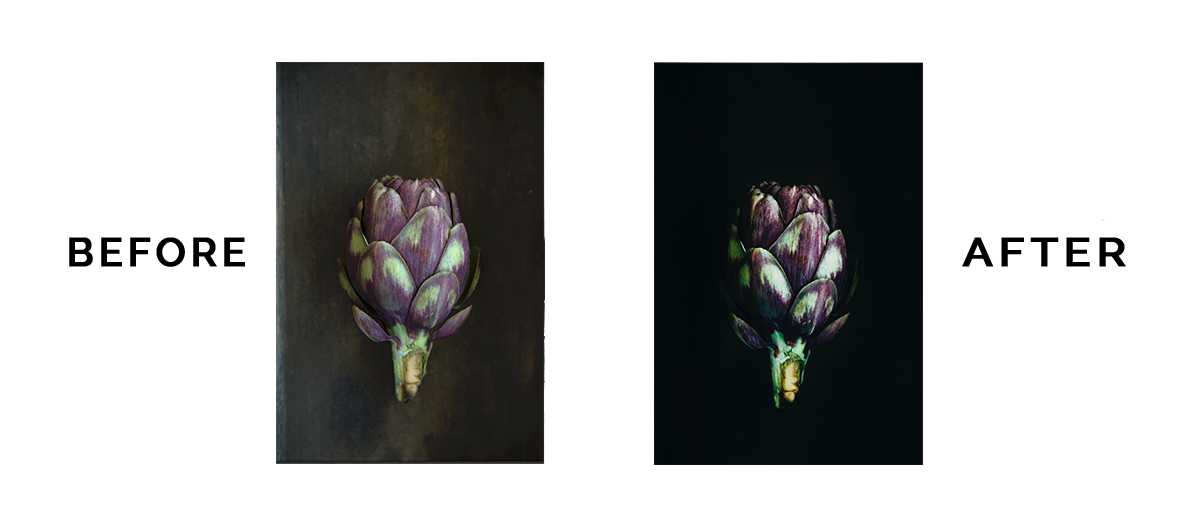 TOTAL CONTROL: EXPOSURE
Wave goodbye to 'flat' and 'dull'. Know how to make powerful adjustments to exposure for a more dynamic image. Explore the KEY concept of luminance and why it's your secret weapon in food photography.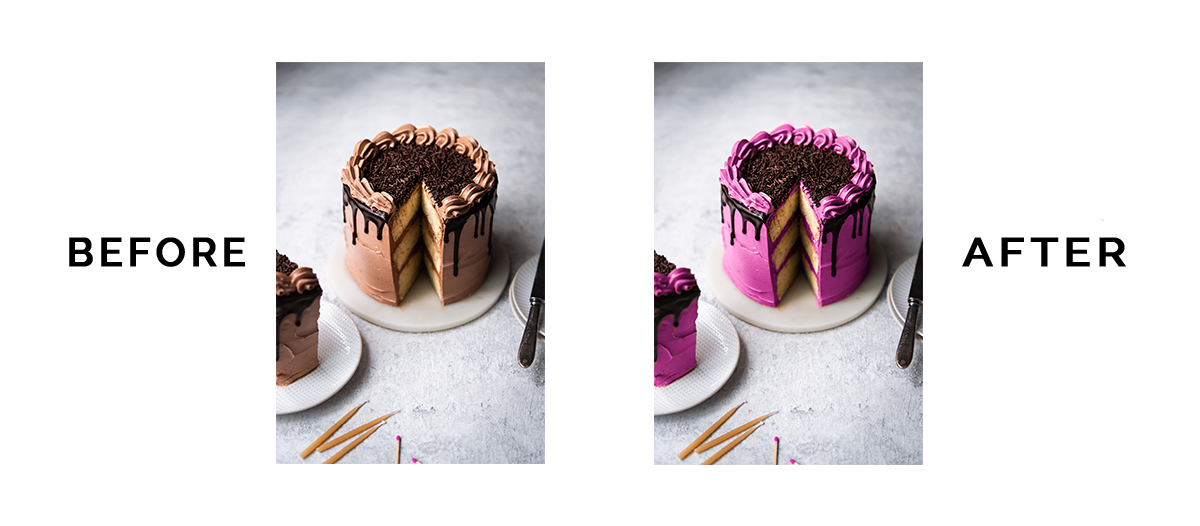 COLOUR ENHANCEMENT
Learn not only how to colour correct your images, but to ENHANCE them and change virtually any colour to your advantage. Uncover the 8 ways to tackle colour in your images that will allow you to create a unique workflow.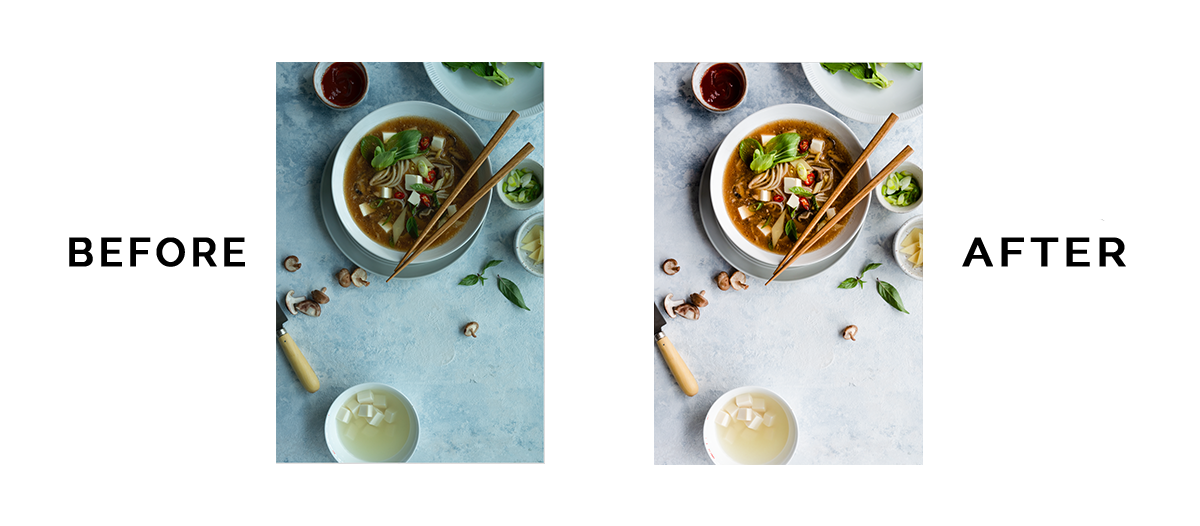 POWERFUL WHITE BALANCE
No more struggling with white balance. Never again have a white balance issue you can't fix. You'll learn new ways to think about white balance and all the ways to tackle your frustrations. Both locally and globally.
The nitty gritty – let's break it down, shall we?
Cool, you're a details kinda person (what photographer isn't?). Got it. I like crossing my 'T's and dotting my 'I's too.
SO - here's the lowdown on what you'll learn in each of the 5 modules:


FOUNDATIONS FOR POWERFUL EDITING
Learn why post processing is so important, the real power of RAW files and how to get truly savvy with your Histograms. We'll also take a peek at the common trends in my Histograms. You'll also get super familiar with definitions that'll exponentially improve your photography.

MASTERING GLOBAL ADJUSTMENTS
Discover the power of each global adjustment tool, why they provide a solid foundation on which great images are built and how to truly harness them in your food photography.


ENHANCE WITH LOCAL ADJUSTMENTS
Uncover the amazing potential of your image with targeted adjustments, which allow you to have full control over your editing vision for your image. The key in food photography is the 'little details'. You'll learn my layered approach to produce that 'WOW' factor.


CORE EDITING CONCEPTS IN FOOD PHOTOGRAPHY

Become empowered with what makes a GREAT image, and all the ways you can add that WOW factor to your image by focusing on exposure, colour and contrast concepts. I'll also take you through step-by-step to find your own magic: your unique workflow.

UNCOVERING MY EDITING PROCESS
Take a journey with me to uncover how I approach editing, (for both bright and moody images). I'll take you through my process start to finish, as well as give you access to recreating my steps with a RAW file. We'll then learn how to craft presets and re-create a vintage/film look.

Meet Des
Food Blogger, Oh So Delicioso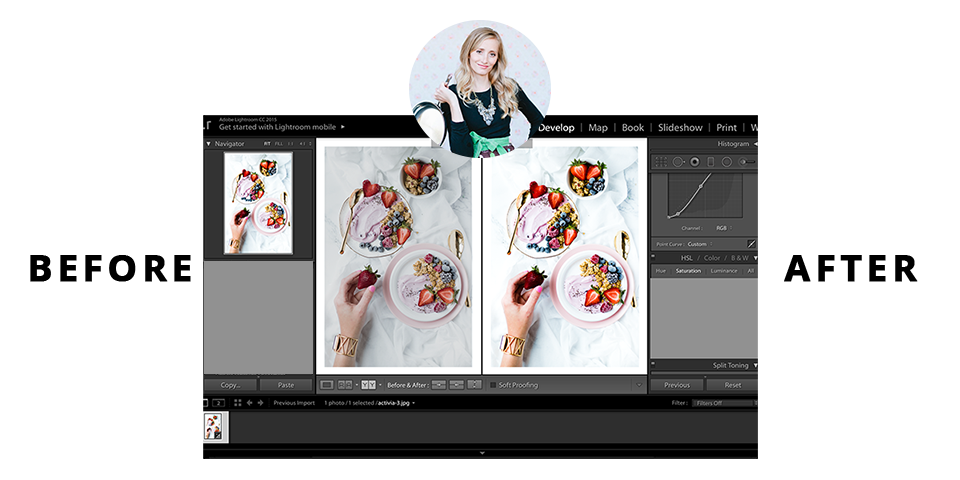 "I thought I knew everything there was to know about Lightroom. But Lightroom Magic opened my eyes to just how much there is to know. It's a great course too for advanced Lightroom users."
Your Instructor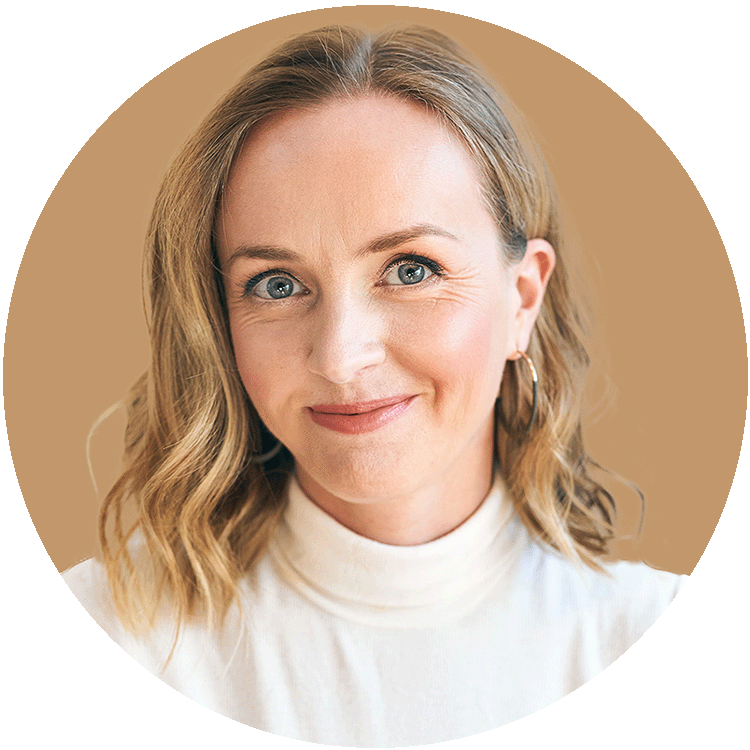 Hi! I'm Rachel, an Aussie transplant, professional food photographer and the founder of Two Loves, a studio and online workshop platform that blends my passions for food and photography.
I love to capture visual stories and create bright, uplifting imagery that emphasizes the beauty and emotional connection of real food. When I'm not behind the camera, I'm travelling or tracking down my next favourite dish.
Who Lightroom Magic is for?


Cool creatives who love to shoot food. Beginner food photographers, hobbyists, intermediate and semi-pro or self taught photographers, food bloggers and Instagrammers.
Anyone wanting to know core editing theory for food photography and harness the power of editing make food images powerful.

Beginner and self-taught Lightroom users who want to move beyond the basics into the serious food styling and photography zone and fast.
Advanced Lightroom users if you're self-taught there are a handful of tools I just know you're not using.
Who Lightroom Magic is not for?

Masters of Lightroom and Photoshop (you're the bomb but you've got this!).
People who just want to know keyboard shortcuts and how to customise Lightroom.
Photographers who aren't into the food thing or food photographers who won't shoot RAW files, ever.
Frequently Asked Questions
Could I just find this information for free online?
You can find almost anything online these days...but does that mean it's legitimate and helpful? Not at all! Much of the free stuff you find online is simply unhelpful, but most people just don't know what to look for when trying to find real, actionable advice. I can tell you that with both a degree in teaching and 5 years of teaching myself food photography, you'll find information you can't find anywhere else, packaged up into a step-by-step process that doesn't require you to spend hours and hours sifting through Google or YouTube for ho-hum advice. And let's face it, most of the free stuff you find is so basic. You're in this community because you're looking for something more that will kick your work up a notch.
I'm just starting out. Is this course going to help me?
It sure will, because I created it from a place of knowing what it is like to start from square one. I'm not going to bedazzle you with crazy hard technical terms. There is support every step of the way. Each course lesson builds upon one another to create a solid foundation. Cheat sheets, lesson recaps and tasks ensure you retain all the knowledge you need to create your unique style. I'll show you the exact system you can follow until you find your feet.
I've used Lightroom for years. Can I get anything more from it?
I felt that way too. But being able to use the program doesn't always translate into understand the concepts behind what makes a great image or the core aspects of food photography editing. If you didn't know that there are over six ways to add colour to your image, over eight ways to add contrast to your image, OR over six ways to add exposure to your image then you are missing out on the opportunity to truly harness a unique editing process that translates into stunning work.
I don't shoot food. Should I still take this course?
I totally believe this course will unleash your inner editing wizard and is a crucial part of the photographic process. The theory in this course transcends food photography and can be applied to editing as a whole. HOWEVER, the content was made specifically for food photography and is heavily tailored to food. ONLY food photography is edited in this course. So if you NEVER plan on shooting anything food related, I recommend you take a look at the other wonderful course options you have within the niche you shoot.
Does this course come with Lightroom?
At this time, students will need to already have access to Lightroom or purchase the program through Adobe CC. If you don't have Lightroom and aren't sure if it is for you, Adobe has a FREE 7-day trial. If you want to take this course and use the 7-day trial from Adobe, I recommend you complete a bunch of lessons first then sign up for the trial when you have a list of tasks and lessons you want to go over in Lightroom. Need help working this out? Just email me.
Is there a money-back guarantee?
You bet-ya! I genuinely want you to succeed, which is why I offer a generous 30-day money-back guarantee. If you do the work, implement the core editing techniques for food and don't see any improvement to your work, simply let me know within 30-days if you'd like a refund.
I'm busy! How will this course save me time?
I get it. My goal is to provide you with actionable information that you can implement right away...not "fluff" that sends you in a million different directions. You're saving time by joining Lightroom Magic and getting an actual system and workflow to accomplish show-stopping imagery, rather than watching hundreds of editing videos that aren't tailored in ANY WAY to food photography. All videos and content are intentional and have your time interests at the forefront.
How are the lessons delivered? How long do I have to take the course?
Good question! The course materials are shared as video content. We'll cover key ideas for each lesson, common mistakes and pro tips, before diving into the Lightroom action. There are also cheat sheets for each lesson with the key ideas, so you stay on top of the new knowledge bombs you'll be learning. There is also no time limit on the course, so you can learn at your leisure. Take in one new lesson a day or binge watch. It's just like Netflix; fits right in your schedule.
I use Photoshop to edit, but I've toyed with the idea of using Lightroom. Should I make the switch?
This course is much, much more than just how to use Lightroom. It's a powerful food photography editing system that really teaches you how to create killer work. My techniques can be applied to Photoshop's Camera Raw. The power lies in 'how' to edit. You can definitely learn my system and integrate it into Photoshop. It's how we use these programs that counts.
Can I do a payment plan?
You sure can. This course can be purchased for three payments of $145 USD and is available as an option when you check out. You can get started today for less!
LET'S MAKE MAGIC...

You CAN be the food photographer you want to be – you just need the right tools and editing skills to make your images sing.
That amazing imagery is only a few small steps away.
I seriously can't wait for us to light it up together with Lightroom!
This course is closed for enrollment.